Our Web Design Process
Custom web design is an iterative process that consists of communication, development of concepts, presentation and explanation, and rounds of revisions. Through our custom web design process, we work close with our clients each step of the way, approving all designs before they are ever committed to code.
Phase 1: Discovery
The discovery phase is the corner stone of our web design process. During this phase we ask a lot of questions, research, and formulate an overall plan for the web design. Through a series of meetings and consultations, we learn about your business objectives, design preferences, your brand guidelines, custom features to be included in the final website, and any considerations which are unique to your project. Findings during this process will drive key decisions and the overall direction of the web design. Project scope and time frame will be determined during this phase as well.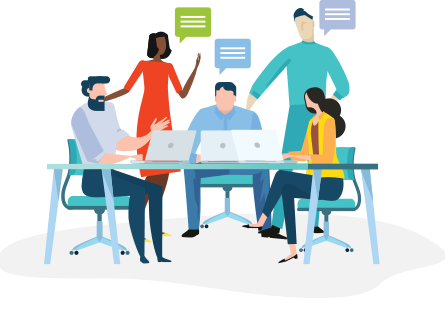 Phase 2: Wireframes
The main purpose of a wireframe is to provide a hierarchy of information that allows us to plan for the best user experience. The wireframing phase is essential, as it allows us to determine the layout and user interactions without all the distraction of colors, visuals, and even what most people would consider "design." You can consider a wireframe the "blueprint" of the website and is a useful communication tool so all parties working on the project are on the same page.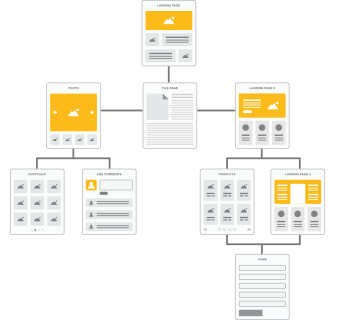 Phase 3: Design Concepts
Based on findings and client specification during the Discovery and Wireframe phases, our team begins to design original, custom concepts. For most custom web design projects, we create two to three design layouts. Clients typically choose a single layout or pick parts they like from several layouts to form a new layout to meet their vision.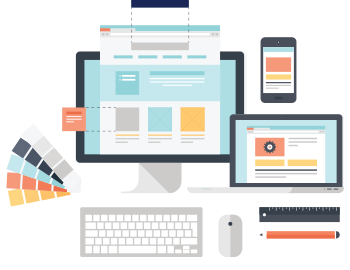 Phase 4: Progress and Revise
After a direction is chosen, our team designs layouts for the pages and features identified during discovery and outlined in the wireframe. Client feedback and signoff is crucial. This phase can impact the project timeframe and deliverables. Speedy feedback is essential to keep the design team moving forward during the project.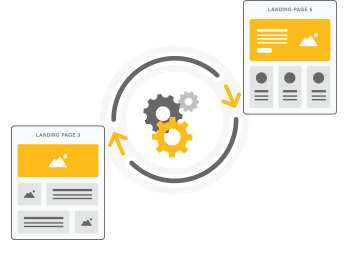 Phase 5: Client Approval & Development
When the design revisions are completed and are client approved, the website will go into production. Front-end development will begin first while the back-end portion will come as prototype pages and features are approved. The website or application may be integrated into a content management system or any framework needed to power the end product.