Join over 74 million websites created with WordPress
WordPress is a free, open source Content Management System (CMS) used to create a websites or blogs. WordPress has the largest web presence of any CMS and is supported by thousands of themes and plugins. Incurring fewer setup, customization, and maintenance costs in comparison with other CMSs, WordPress is a good choice for many small to medium size businesses.
At Forged Media, we have worked on WordPress websites large and small, from full scale enterprise level e-commerce solutions to expanding a site with custom plugin development. We partner with you to tailor a plan for custom WordPress website development and ongoing maintenance that elevate your brand and build your business.
With so many choices in themes and plugins, it can be a daunting task to know which theme or plugin is right for the type of website you need. While WordPress is fantastic, it is not infallible. Things can, and will, go wrong. At Forged Media, we help our clients navigate the gauntlet of themes and plugins to ensure they have a WordPress site that is easy to update and maintain. Our services include WordPress setup and theme installation, custom theme design, WordPress maintenance and updates, plugin integration, and custom programming.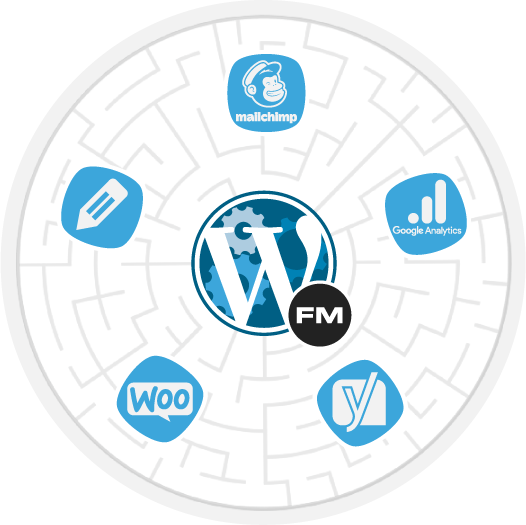 Get help where you need it.
You're building a website for a reason. Spend more time on what you do best and let us guide you through the steps ahead.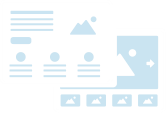 Not all themes are equal
There are literally thousands of WordPress themes to choose from and many of the features won't be apparent from a demo. While the front end of the theme may look fantastic, managing the site could be very confusing and not well designed. When you add a theme to WordPress it actually changes the way in which you add to content your pages. Some may use short codes to add content widgets while others have a drag and drop feature. We will help you sort out what themes best fit your business needs as well as provide a good experience when making changes to you content.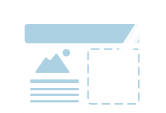 Make it your own
There may be cases when a specific feature doesn't exist in WordPress. For example, you may need a way to add a company listing page your website that lists the companies, categories theme, has a detail view of the company and a way to search with in the listing. There may also be times when you need to customize your WordPress theme. Forged Media can custom program new features into your WordPress website.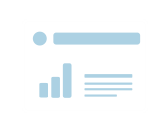 Grow & expand
WordPress websites are the result of many different parts working together and as your business grows and expands we will make sure your site keeps pace. Updates to your theme and plugins can cause friction or, in worse scenarios, break the back end and front end of your site. We will make a plan for your WordPress updates that will keep your data safe. If you find that your WordPress website is lacking, then integrating a new plugin may be the answer. In this case we will thoroughly test the new plugin to ensure that it will play nice with your site and be everything you expect.
Do you need to sell items online?
Do you sell a service, digital files, software, shoes, or clothing? With the use of third party plugins like WooCommerce, we can set up your WordPress site to sell digital and physical products, manage inventory and shipping, take secure payments and sort taxes automatically. WooCommerce is a free WordPress plugin that adds e-commerce functionality to your WordPress website. There are even themes that are designed just for WooCommerce!